Package Includes:
(1) Audio Technica ATH-M70x Closed-Back Professional Monitor Headphones
(1) Rockville RCM03 Pro Studio Recording Condenser Microphone Mic+Metal Shock Mount
(1) M-Audio Bass Traveler Portable Rechargeable Headphone Amplifier
(2) Samson SR350 Over Ear Closed Back Studio Reference Monitoring Stereo Headphones
---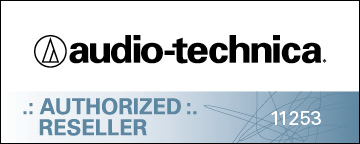 Description of ATH-M70x:
Pure. Professional. Performance.
The latest addition to the M-Series line, the ATH-M70x professional studio monitor headphones feature proprietary 45 mm large-aperture drivers and are tuned to accurately reproduce extreme low and high frequencies (5 to 40,000 Hz) while maintaining perfect balance. They are ideal for studio mixing and tracking, FOH, DJing, mastering, post-production, audio forensics and personal listening. Crafted for lasting durability, the studio headphones provide excellent sound isolation and are equipped with 90° swiveling earcups for easy, one-ear monitoring.

M-Series professional monitor headphones deliver accurate audio and outstanding comfort, perfect for long sessions in the studio and on the go. Contoured earcups seal tight for excellent sound isolation, with minimal bleed. And the pro-grade materials are durable, yet comfortable. Find out why online reviewers, top audio engineers, and cult followers agree, M-Series is a combination of audio and build-quality that gets the job done. Hour after hour, year after year.
Features:
Audio Technica ATH-M70x Closed-Back Professional Monitor Headphones

M-Series flagship model, tuned for extremely accurate reproduction and carefully crafted using key metal components for lasting durability

Proprietary 45 mm large-aperture drivers with rare earth magnets and copper-clad aluminum wire voice coils

Extended response accurately reproduces extreme low and high frequencies while maintaining perfect balance

Circumaural design contours around the ears for excellent sound isolation in loud environments

90° swiveling earcups for easy, one-ear monitoring

Professional-grade earpads and headband provide excellent durability and comfort, and detach for easy replacement

Perfect for studio mixing and tracking, mastering and audio forensics

Fold-flat design for space-saving portability

Detachable cables (includes 1.2 m - 3.0 m coiled cable, 3.0 m straight cable and 1.2 m straight cable)
Specifications:
Type: Closed-back dynamic

Driver Diameter: 45 mm

Magnet: Neodymium

Voice Coil: CCAW (Copper-clad aluminum wire)

Frequency Response: 5 - 40,000 Hz

Maximum Input Power: 2,000 mW at 1 kHz

Sensitivity: 97 dB

Impedance: 35 ohms

Weight: 280 g (9.9 oz), without cable and connector

Cable: Interchangeable cables: detachable 1.2 m - 3.0 m (3.9' - 9.8') coiled cable, detachable 3.0 m (9.8') straight cable and detachable 1.2 m (3.9') straight cable


Accessories Included: Carrying case, 6.3 mm (1/4") screw-on adapter
---
How to Setup a Rockville Condenser Microphone with Your Computer:
Video of RCM03:
Unboxing Video of RCM03:
The Rockville RCM03 condenser microphone performs better than famous branded microphones that cost over $150. This model is similar to our RCM01 however it is made of aluminum, and the frame is slightly larger. We also upgraded this model to a high end metal anti-wind cap! We highly recommend this design. This model is an amazing upgrade to our top selling RCM01 model!

Multi-Purpose
Designed for crystal clear capturing of vocals, acoustic and amplified instruments, as well as room reverb. The frequency pick up pattern makes the RCM03 amazing in studio applications.

The aluminum construction makes the RCM03 tough enough for Live sound applications as well!

Multiple connection options!
This microphone can be used in multiple ways. You can connect this to the phantom power of your mixer or you can connect it directly to your computer sound card. We include both cables! We include a cable to connect it to your mixer as well as a cable to connect the mic to your computer!

Quality built inside and out!
The microphone is made of aluminum. It is very rugged and tough like you would expect from any Rockville product. This microphone has a large diaphragm which is what enables our mic to deliver a wider range of high and low frequencies than our competitors. Our frequency range is tested at 30HZ – 20KHZ! The mic sounds crystal clear sound with no distortion!

The PCB (circuit board) uses surface mounted components which is the same method the expensive brands use. We use only top components that under-go extreme testing by our own audio engineers.

The last thing that I need to mention and call out is that our product is very sturdy. Let me explain. When you are recording, you do not want even the slightest noises coming from your mic. The microphone consists of a casing and there is a cartridge inside the case. You do not want that cartridge moving around. We made sure to adjust our mechanism and ensure the cartridge is firmly in place and not creating any unwanted noises.

Best Value
After testing our Rockville condenser mics against mics that cost 300% more money, we found ours to be as good or better than the ones we tested against.


What's Included:
RCM03 Condenser Microphone (made of aluminum!)

100% Copper 10 foot 3.5mm jack to XLR cable to connect mic to your computer or other device we need to update on ebay amazon, website, etc

100% Copper 10 foot XLR to XLR cable to connect to any mixer with phantom power

Metal shock mount

Metal Anti-wind foam cap

Owners Manual

Warranty card

Features:
Rockville RCM03 Pro Studio Recording Condenser Microphone Mic+Metal Shock Mount


Aluminum high quality construction

Polar Pattern: Internally Polarized Condenser Cardioid Design

Large diaphragm for smooth, natural sound and low noise

Power Requirements: 48V DC Phantom Power

Uni-directional

Sensitivity: -27dB±2dB(0dB=1V/Pa at1kHZ)

Output impedance: 200Ω±30%(at 1kHz)

Standard operating voltage: 3V

Operating voltage range: 1.5V-10V

Current consumption: less than 500uA

Voltage deduction characteristic: within 3dB at 2V

S/N ratio: More than 24dB

Frequency Response: 30Hz - 20 KHz

Fixed Crossover Filter cutoff frequency: 40Hz---16 KHz

Load impedance: Greater or = to 1000 Ohms

Equivalent Noise level: Less than 18dB A (IEC581-5)

Max. Input SPL: 126dB(THD≤1.0% at 1kHZ)

Electrical current: Greater than 4.8Ma

Microphone body net weight:320 Grams (0.7 Pounds)

Microphone Max.diameter 44mm (1.73" inches)

Microphone Length 217mm (8.54" inches)

Microphone material: steel grille + Alluminum (handheld part)


PCB Layout: Surface mount
---
Video of BASSTRAVELER:
Description:
Bass Traveler is a portable headphone amplifier with two 1/8-inch headphone jacks that lets two people listen at the same time to the same signal. Many personal digital music players have a limited output for driving high-quality headphones—which may have a higher impedance, a lower passband voltage sensitivity or both—but Bass Traveler has a 2-level gain switch to boost the signal level, so the sound is always crisp and clear. It is ideal for use with virtually all headphones from 16-100 ohms.

The sound quality from the typical headphone jack on a portable device or coming from the standard-issue soundcard found in virtually every computer leaves a lot to be desired. Bass Traveler delivers a marked upgrade in sound quality, compared to just plugging your headphones directly into your unit's headphone jack. This unit connects easily to any device that has a standard 1/8-inch output jack. A rotary on/off/volume control makes it easy to operate. The long-lasting built-in rechargeable lithium polymer battery provides several hours of uninterrupted listening enjoyment. There is an LED indicator for power on, battery charge, and low battery indication, and battery charging is done through the convenient micro USB port.
Features:
M-Audio Bass Traveler Portable Rechargeable Headphone Amplifier w/ Dual Outputs

Battery-powered amplifier can drive two sets of headphones

Long-lasting (approx. 8 hours) rechargeable Lithium polymer battery

LED indicator for power on, battery charge, low battery

(2) 1/8-inch (3.5mm) stereo headphone jacks

Rotary on/off/volume control

Selectable 2-position boost switch optimizes sound for any headphone

Compatible with headphones from 16–100 ohms

Micro USB port for battery charging

(1) 1/8-inch (3.5mm) stereo input jack


Compatible with most popular in-line remote control headphones
---
Description of SR350:

Hear the Difference
Samson's SR350 Stereo Headphones provide quality bass performance and excellent sound isolation in a lightweight, over-ear design. The wide cushioning on its ear pads and adjustable headband provide serious comfort, while a low-profile fit makes the SR350s ideal for everything from home listening to fitness applications.

Ear Bud Upgrade
The SR350s are a solid introduction to the superior audio quality provided by over-ear headphones. They make an excellent gift for the music lovers still using their supplied smartphone ear buds.

Sound with Style
The SR350 are carefully contoured to the shape of the head for a secure, yet attractive fit. It's a look that works with any outfit or occasion you can think of.

Lightweight Listening
Featuring all lightweight components, the SR350s are ideal for a mobile lifestyle. Perfect for a variety of fitness and travel applications, these headphones offer hours of ultra-portable, fatigue-free listening for even your longest listening sessions.
Features:
Samson SR350 Over Ear Closed Back Studio Reference Monitoring Stereo Headphones

Lightweight design ideal for music recording, practice and listening

Powerful audio performance

Over-ear, closed back design with cushioned ear cups

35mm drivers with rare earth magnets

Adjustable padded headband

20Hz–20kHz frequency range


1/4" adapter included
2 YEAR
---