Package Includes:
(1) Audio Technica ATH-M70x Closed-Back Professional Monitor Headphones ATHM70x
(1) Rockville ROCKSHIELD 3 Large Studio Mic Isolation Shield with Sound Dampening Foam
---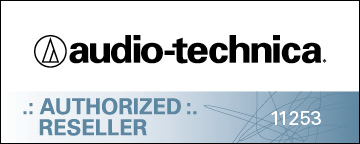 Description of ATH-M70x:

Pure. Professional. Performance.
The latest addition to the M-Series line, the ATH-M70x professional studio monitor headphones feature proprietary 45 mm large-aperture drivers and are tuned to accurately reproduce extreme low and high frequencies (5 to 40,000 Hz) while maintaining perfect balance. They are ideal for studio mixing and tracking, FOH, DJing, mastering, post-production, audio forensics and personal listening. Crafted for lasting durability, the studio headphones provide excellent sound isolation and are equipped with 90° swiveling earcups for easy, one-ear monitoring.

M-Series professional monitor headphones deliver accurate audio and outstanding comfort, perfect for long sessions in the studio and on the go. Contoured earcups seal tight for excellent sound isolation, with minimal bleed. And the pro-grade materials are durable, yet comfortable. Find out why online reviewers, top audio engineers, and cult followers agree, M-Series is a combination of audio and build-quality that gets the job done. Hour after hour, year after year.
Features:
Audio Technica ATH-M70x Closed-Back Professional Monitor Headphones

M-Series flagship model, tuned for extremely accurate reproduction and carefully crafted using key metal components for lasting durability

Proprietary 45 mm large-aperture drivers with rare earth magnets and copper-clad aluminum wire voice coils

Extended response accurately reproduces extreme low and high frequencies while maintaining perfect balance

Circumaural design contours around the ears for excellent sound isolation in loud environments

90° swiveling earcups for easy, one-ear monitoring

Professional-grade earpads and headband provide excellent durability and comfort, and detach for easy replacement

Perfect for studio mixing and tracking, mastering and audio forensics

Fold-flat design for space-saving portability

Detachable cables (includes 1.2 m - 3.0 m coiled cable, 3.0 m straight cable and 1.2 m straight cable)
Specifications:
Type: Closed-back dynamic

Driver Diameter: 45 mm

Magnet: Neodymium

Voice Coil: CCAW (Copper-clad aluminum wire)

Frequency Response: 5 - 40,000 Hz

Maximum Input Power: 2,000 mW at 1 kHz

Sensitivity: 97 dB

Impedance: 35 ohms

Weight: 280 g (9.9 oz), without cable and connector

Cable: Interchangeable cables: detachable 1.2 m - 3.0 m (3.9' - 9.8') coiled cable, detachable 3.0 m (9.8') straight cable and detachable 1.2 m (3.9') straight cable


Accessories Included: Carrying case, 6.3 mm (1/4") screw-on adapter
---
The Rockville Difference:
Whenever you see the Rockville shield on a product you know that it has the stamp of approval. While other companies simply import products from China, Rockville manufactures the products in China to lower your cost but do so under American style supervision and quality standards to get you that USA quality that you want!

About Rockville Quality Control Procedures:

The Rockville brand stands for Quality, Innovation and Value. All Rockville products go through the most rigorous quality control standards in the industry. Products go through months of extensive testing before they reach your hands. All user functions are tested and all internal components are tested for quality. Rockville makes products that are virtually un-breakable! Rockville is one of the only brands in its class to test every concept model for weeks or months before starting production. Once production begins, Rockville sends product engineers to their factory to quality control every line of production. During production every product is tested and on top of that Rockville goes the extra mile and has their high level product engineers do an additional quality control. They test a certain percentage of all products from the production line a second time to ensure that the quality meets their vigorous standards, and to make sure that there is never a batch of products with even a slight problem. All Rockville products are backed with a hassle free warranty, though it is unlikely that you will need to use it.
---
How to Set Up Your RockShield 3:
Video of ROCKSHIELD 3:
Includes:
5 Panel Mic Isolation Shield

Hardware to Mount unit to your mic stand

5/8" Mic Adapter

Desktop mic attachment
RockShield 3
Rockville's Rockshield 3 studio microphone isolation shield is the latest addition to our ever growing line of Pro Audio studio accessories. Featuring 2-inch-thick high density acoustic foam, the RockShield 3 keeps unwanted outside audio waves and vibrations from affecting your recordings. By creating an acoustic boundary around the microphone, vocal audio flow is improved. Your voice is redirected to the microphone, meanwhile room reflections are prevented from directly entering the recording area. The end result is you will achieve a crisper and cleaner sound. This shield can be mounted to compatible microphone stands or used in a fixed location, like a countertop/tabletop. Easy installation and studio quality performance will quickly make the Rockshield 3 your go-to sound dampening isolation shield.
Features:
RockShield 3 Pro Audio Acoustic Microphone Isolation Shield

Keeps Excessive Room Ambience and Off Axis Sound from interfering with your microphone when recording acoustic and vocal tracks

Isolates Directional Microphones from Off Axis Coloration

Limits External Bleed from Unintended Sound Sources

Features a 2-Inch-Thick High Density Pyramid Acoustic Foam front and a vented metal back plate for the Best Noise Reflection Reduction

Can be used in fixed location

Stand mountable

Provides Vocal Booth Style Recordings with Minimal Footprint

Professional Studio-Grade

Rugged Finish Makes This Easy to Transport

Tri-Pod Foot Design for Stability on Flat Surfaces

3/8 Die-Cast Metal Threads

Mic Stand with 5/8 Adapter

The shield is made of pure high-grade steel

Number of Panels: 5 pcs

Dimensions Each Panel: 6.3'' x 12.2'' inch

Dimensions Assembled Unit: 17.5'' x 16.1'' x 7'' inch
2 YEAR
---